June 2020 Champion!
Dr. Linda Walden, MD, FAAFP
Family Physician
---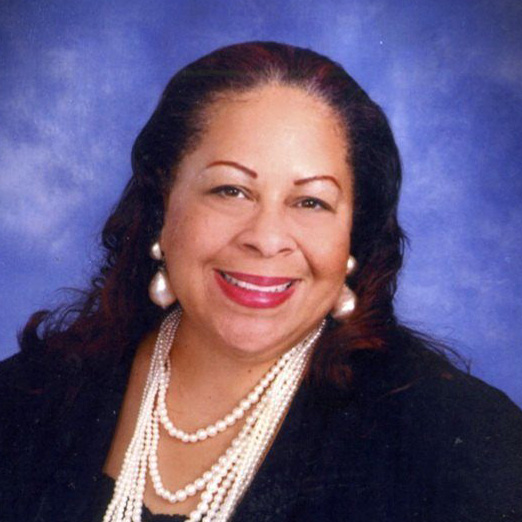 "The climate crisis fits with dreadful ease into the continuing crisis in healthcare for poor and minority people," says Dr. Linda Walden. She is working for change.
"Like the COVID-19 pandemic, increasingly severe weather adds yet more pressure onto the disease burden from an inequitable system – and the system won't reform itself," Dr. Walden says.
"The earth is getting hotter," Dr. Walden says. "People have to come together to make a change."
For Dr. Walden, the work is grounded in her part of South Georgia. The family physician who has practiced in Cairo, Georgia, about 230 miles south of Atlanta, for about 20 years, and is now with the Department of Veterans Affairs.
To build the change, Dr. Walden looks toward community education, and civic as well as political involvement. "It's a work in progress," she says: "There are people who are aware of the problems and issues, but not like you would think if you went to Atlanta."
Traditional media such as newspapers and television reaches people where she lives, so she has been active in preparing op-eds and creating news events. One recent event she organized, which grew out of the Black Lives Matter movement and the national furor that followed the death of George Floyd under the knee of a policeman in Minneapolis, was featured in the local newspaper.
"The event, 'White Coats for Black Lives,' brought to light inequities for blacks in health care and in the justice system," said the article, which included a photo of 10 doctors in white coats and COVID-19-protective surgical masks, with Dr. Walden in the center. (View photo)
"For communities of color especially, the preexisting condition shared by the pandemic, the climate crisis and unjust policing is systemic racial bias," Dr. Walden says. And, she says, the solution can grow out of joint action: "People have to come together so we can make a change not just in health care but in our socio-economic environment."
Part of Dr. Walden's work is through Georgia Clinicians for Climate Action, an affiliate of the Medical Society Consortium. She is a founding member.
"We have to look at what's happening in our climate to make it better," Dr. Walden says. "It's going to take all of us, because what affects one of us affects all of us."