Powerpoint Presentations
Climate Change and Health: An Interprofessional Response
This set of nine short slide decks (by the University of Minnesota) can be utilized to introduce the connection between climate change and health to health professionals. They are intended to be used by instructors and programs when teaching about the connection between climate and health in existing courses.
Introduction and Resources
Air Pollution
Severe Weather
Extreme Heat
Increasing Allergens
Changes in Vector Ecology
Water Quality Impact
Environmental Degradation
Water and Food Supply
DOWNLOAD THE CLIMATE CHANGE AND HEALTH SLIDES
---
MyEnvironment
The U.S. Environmental Protection Agency provides immediate access to a cross-section of environmental data for any geographical location in the U.S. Access useful information about your air, water, energy choices, and ways to lessen the impacts of climate change at MyEnvironment.

---
Yale Climate Opinion Maps 2019
These maps show how Americans' climate change beliefs, risk perceptions, and policy support vary at the state, congressional district, metro area, and county levels.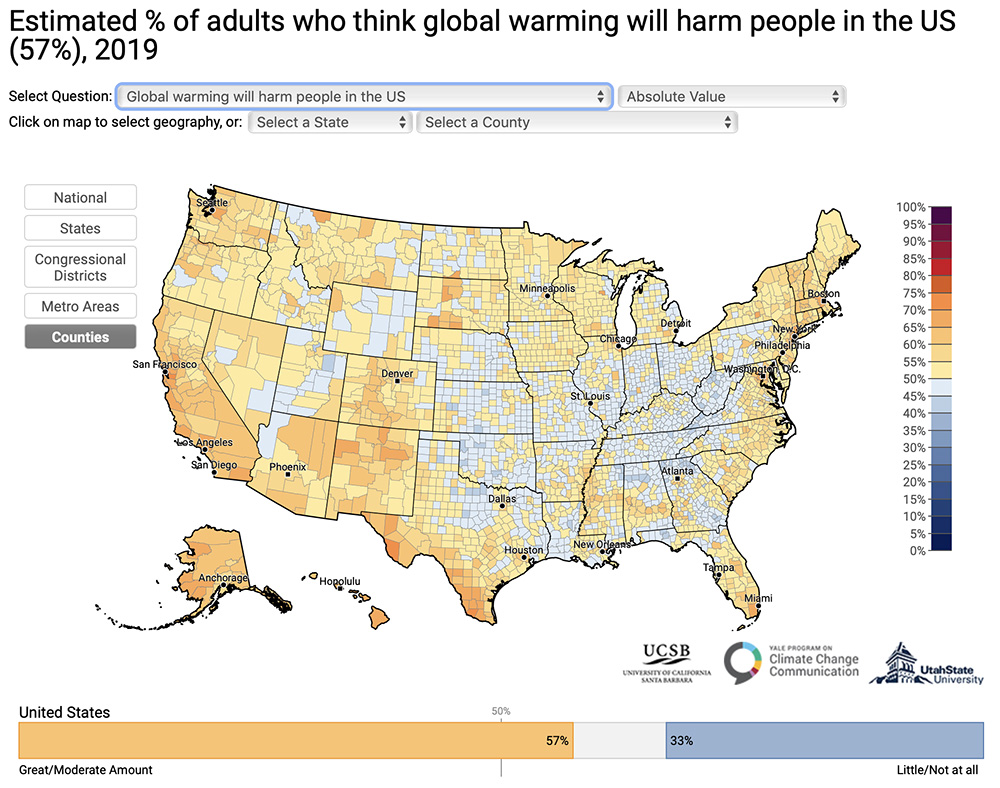 ---
---