May 23 or 24 – Free Communication Training Webinar for Champions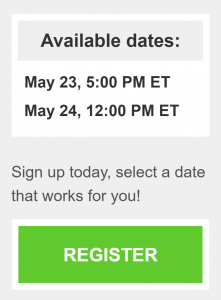 Join us for a webinar designed for our Medical Champions for Climate & Health. During this 1-hour webinar, you will learn effective communication tools from Dr. Edward Maibach, Director of George Mason's Center for Climate Change Communication (4C).
Dr. Maibach teaches seminars in climate change communication, strategic communication, and social marketing. His research currently focuses exclusively on how to mobilize populations to adopt behaviors and support public policies that reduce greenhouse gas emissions and help communities adapt to the unavoidable consequences of climate change.
You will also learn more about the upcoming improvements to our website as we create new ways to support you through the launch of our Champions portal.
We look forward to having our first Champions Webinar and facilitating an engaging conversation.
The event is free, but registration is required and space is limited.