About   Registration   Agenda   Sponsors   Resources
Register Now!

Annual Meeting on March 5-7, 2022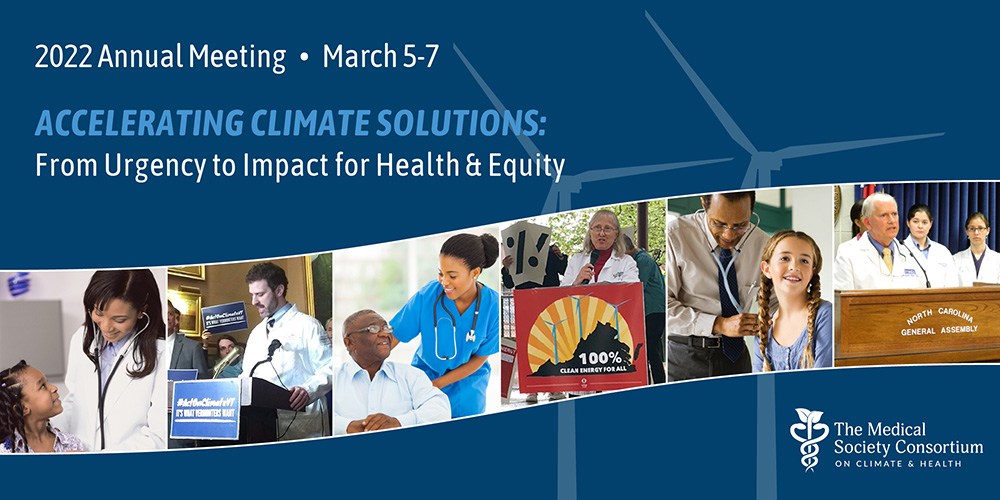 About the Meeting
The Medical Society Consortium on Climate & Health's Annual Meeting will be held virtually on March 5-7, 2022, with Congressional visits on March 7. The theme for this year's meeting is Accelerating Climate Solutions: From Urgency to Impact for Health & Equity. We look forward to seeing you in March!
REGISTRATION OPEN
Stay up-to-date with the latest Annual Meeting information by subscribing to our newsletter.
If you have any questions, please contact us at info@climateconsortium.org